Employee event on behalf of Unilever

Moderation of the sustainability event "Joining forces – increasing impact"
Project period:
May 2015
Client:
Unilever Deutschland
In its Unilever Sustainable Living Plan the company has set itself the ambitious target to double the size of the business, whilst reducing its environmental footprint and increasing its positive social impact. In the context of an employee event for the DACH-region, the employees of Unilever should learn more about the sustainability strategy of Unilever and they should be given the opportunity to develop concepts what they could do within their functions to further foster the company's sustainability goals. Unilever-CEO Paul Polman opened the event and stressed the importance of each single employee for a successful implementation of these ambitious objectives.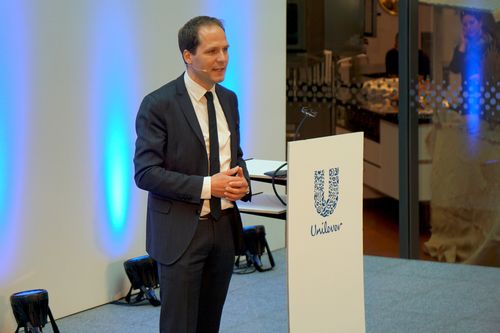 Furthermore, on that day, Unilever invited key opinion formers from politics, business, NGOs and academia to an informal round table to exchange views about how best to address key sustainability challenges.
On behalf of Unilever ConPolicy moderated the employee event and the key opinion former roundtable.
Project of